We now have TWO confirmed café dates for the Chip Shop. Both events are FREE, drop-in events where you can order individual words to be printed on chip board. No formal performance, just a cheerful chippy in a friendly cafe, so a great one to stop-by with kids and/or a sunday paper. All prints will be just £1!
Sunday 7th March Toynbee Arts Bar & Café (28 Commercial St, Aldgate E1 6AB), 12-5pm.
Sunday 14th March New Date Added! Red Art Café (113 Kingsland High St, Dalston, E8 2PB), FREE entry, 12-5pm.  This one is really on our home patch so we'd love to see you there, especially if you're local!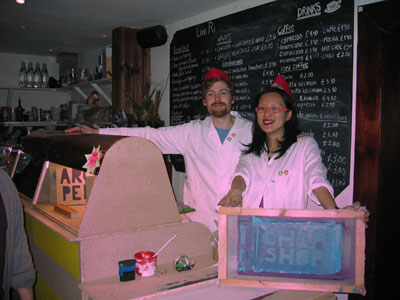 Both these dates have been commissioned by London Word Festival, so if you'd like to see more details or descriptions of what to expect, hop along to their website here.