Christmas 2017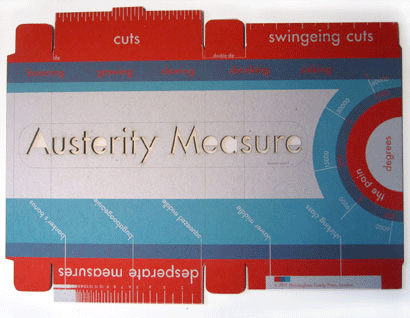 You may already have bought your literary loved-one a present for Christmas. Good job you kept the receipt!
We are offering subscription to our brand new 2018 Adult Fiction for £150!

 
My mother always says you need something to open on the day. So the first 10 to Subscribe before Christmas 2017 will receive a FREE Austerity Measure screenprint/laser cut fine art print (normally £180!)
Slower-fingered Subscribers will receive a free copy of The Erroneous Disposition of the People anthology.
We have two top secret amazing debut novels enthusiastically endorsed by literary A-listers in production right now. They will also both be re-interpreted as Artists' Books in our studio. Early adopters will be richly rewarded!
Offer closes on 20th Dec 2017, because that's Royal Mail last posting day.
Become a Henningham Family Press completist by Subscribing!
Two brilliant paperback novels per annum through your door on publication day (scheduled for April & June)
The choice of one Artists' Book version per annum (before June)
Your support acknowledged by name in our 2018 publications (anonymity available)
An invitation to our free field trip (London) related to rare/Artists' books*
A free tutorial/consultation with us about any aspect of book production
All for £150!**
* This element is a free gift. If spaces are limited, they will be allocated on first come basis without refund. Decisions to move or cancel this event are not made by Henningham Family Press, therefore we are not liable and will not offer compensation or refunds of any costs incurred.
** UK only. Email us for international rates. An annual subscription to titles published in 2018. Subscribers will be invited to renew in November 2018.
Email us here to pay by Bank Transfer (preferred) or pay immediately by Paypal below.